Photographs from Pre World War 1 France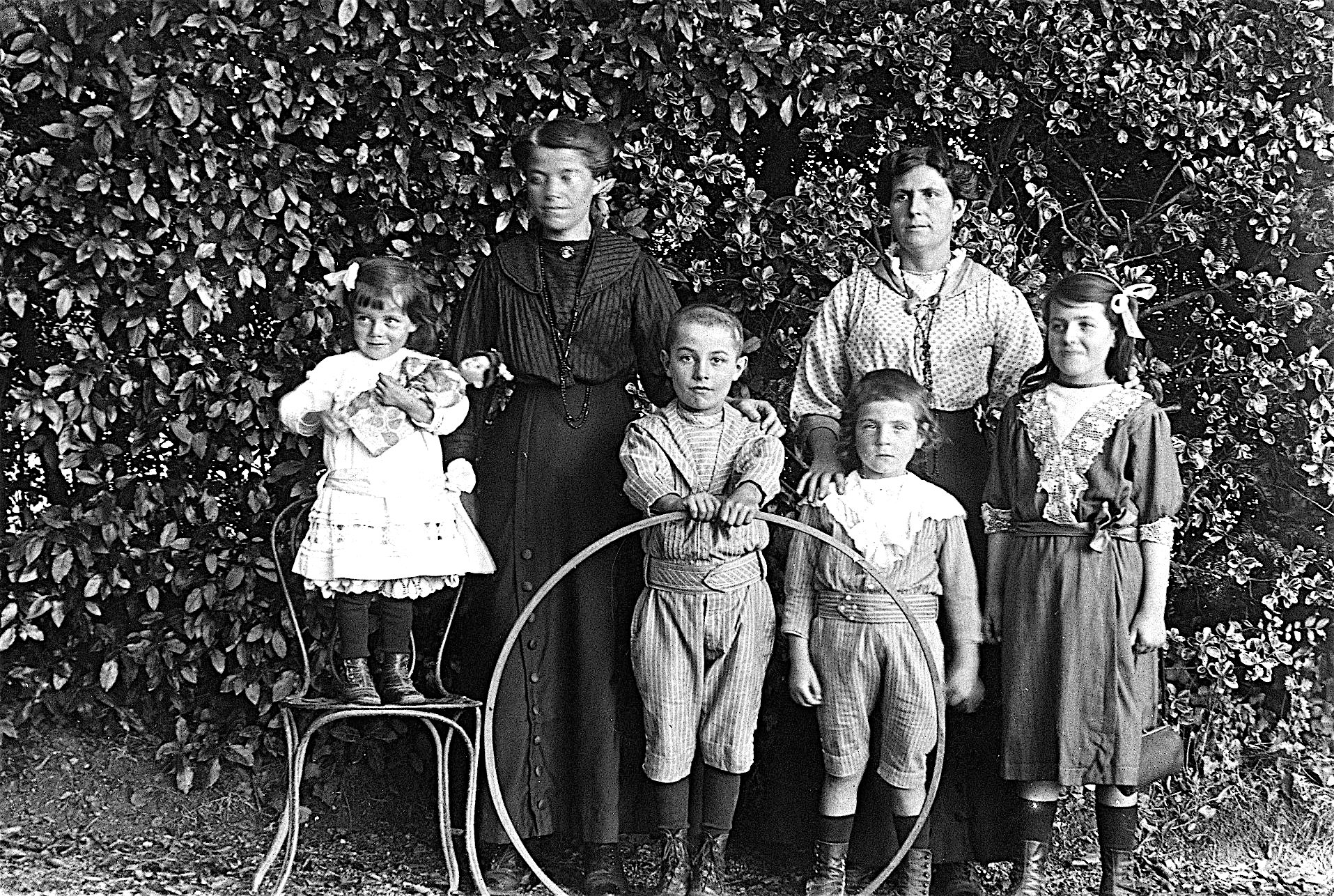 As those of you who have been following my postings on this site, will know, I am fascinated by photographs of times gone by and what they can tell us about the social, cultural and personal aspects of the recent past.
While wandering through a flea market in France recently I found several boxes of 6cm x 9cm glass negatives.
Dating from around period of the First War, these were taken by an enthusiastic amateur on what was described, by the film's manufacturer Grieshaber Frere & Co, as Nouvelles Plaques Ultra-Rapides, although no speed rating is given.
Judging by the way in which the photographer posed his models – mainly I suspect family members – and the amount of movement present on a few of the negatives, despite these precautions, the ASA has to be quite low and the exposure times – even in bright sunlight – fairly long.
Of the 50 negatives I scanned, here are a few which especially caught my eye
Although I am no expert on French military uniforms in that period, the picture of the soldier, the priest, the boy in naval uniform with his own sword and the two women seem to me to indicate that the picture was taken around 1912.
The soldier's uniform appears to be that of a sub- Lieutenant in the infantry, from the period. But I would be delighted to have my opinion corrected by anyone with greater military knowledge.
The image of the girls with their hoes and the man with his scythe provides no clue as to whether they were members of the photographer's family pretending to be farmers or an actual farming family.
The little girl all dressed in white was most likely on her way to confirmation.
Then we have a happy family group playing a game of croquet.
These long dead men, women and children speak to us, from more than a century ago, of quiet, middle-class, French lives so soon to be brutally disrupted by war.